| | |
| --- | --- |
| Maid Name: | Saw Pyae Thandar |
| Nationality: | Myanmar maid |
| Experience: | Transfer maid |
| | Myanmar Transfer maid |
| Language: | English: (Fair) |
| Place Of Birth: | |
| Height: | |
| Weight: | |
| Religion: | |
| Marital Status: | |
| Number of Children: | |
| Siblings | |
| Expected Salary | |
| Education: | |
| Off-days: | |
| Language: | |
| From | To | Country | Employer | Main Duties | Remark |
| --- | --- | --- | --- | --- | --- |
| 2023 | 2023 | | | 4 Storey landed. Chinese family 9 members, Elderly parents,2 sons and 2 daughter in laws, 3 Children aged 12, 5, 2 | Being new helper she could not cope with the heavy workload, with 4 storey house and 9 family member |
| Areas of Work | Willingness | Experience | Evaluation | Comments |
| --- | --- | --- | --- | --- |
| Care of infants/children | | | | |
| Care of elderly | | | | |
| Care of disabled | | | | |
| General housework | | | | |
| Cooking | | | | |
Saw Pyae Thandar is 27 years old, Single and Buddhist helper. She is pleasant, cheerful, energetic, well liked by young children and adults. She can Speak and understands English, able to follow instructions and to do all house work, Childcare and Cooking.
Her work Experience in SG:
Employer 1 – (Jul 2023 – Till Now) – With Chinese family of 9 members, Elderly parents (mobile), 2 sons and 2 daughter in laws and 3 Children aged 12, 5 and 2 years old living in 4 Storey landed house.
Duties; All housework, full childcare duties before and after school, shower and feed the younger kids, drop and fetch from school and Cook for the kids mostly and Cook for the family 2-3 times a week.
She can Cook Chinese dishes, porridges, soups, steam fish, fried noodles, fried rice, prawn noodles, boiled,fry eggs for children and able to follow recipe.
During the screening and profiling, Saw Pyae came across as a obedient and respectful person. She can take instructions well and seems like a fast learner. Potential employers can train her to handle any job scopes. Her spoken english quite good too.
Screened and profiled by selva at 81691770.
Maid Agency: 5 Star Maids (Best Employment)
(License No.: 13C6689)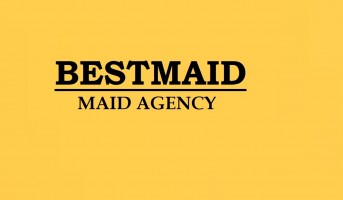 Address:
BLOCK 465,
NORTH BRIDGE ROAD #02-5065,
Singapore 191465
Tel:
81691770
Email:

[email protected]




Contact Person:
Selva
Handphone:
81691770
Website:
http://www.5starmaids.com.sg
Office Hour:
MONDAY TO FRIDAY - 10.00 TO 8.00 PM
SATURDAY, SUNDAY AND PUBLIC HOLIDAY
- 10.00 TO 5.00 PM

Last updated on 03-12-2023.
Maid Agency:
5 Star Maids (Best Employment)
Contact Person:
Selva
Phone:
81691770
Contact Maid Agency Regarding Saw Pyae Thandar