| From | To | Country | Employer | Main Duties | Remark |
| --- | --- | --- | --- | --- | --- |
| 2023 | 2023 | Singapore | | 2 member family. Grandma and madam. elder care, cooking , cleaning and wardrobe maintenance. | helper had to accompany grandma to son's house and stay there for 10 days and work together with ano |
| Areas of Work | Willingness | Experience | Evaluation | Comments |
| --- | --- | --- | --- | --- |
| Care of infants/children | | | | |
| Care of elderly | | | | |
| Care of disabled | | | | |
| General housework | | | | |
| Cooking | | | | |
| Language Skill: simple english | | | | |
| Other Skill: simple sewing, gardening | | | | |
This is a good helper and can handle various job scopes. She had to work in between 2 houses every 15 days and the other house had another helper and they had issues with each other. The employer had no choice but to allow this helper to be transferred.
lalchhuanmuawii is a 32 year old single parent of 3 kids aged 11, 9 and 3. She is working here to support her children and family back home in Mizoram. She is a hardworking person and can work independently and self manage all household chores.
She can cook chinese and some indian dishes. She is willing to learn other types of foods as well. She is not fussy about job scopes and willing to care for young children and adults as well as elderly.
She can speak english well and is determined to carryon working in Singapore for as long as possible. Employers can look forward to a long term helper in lalchhuanmuwaii.
Potential employers can contact the undersigned for a an interview .
screened and profiled by selva at 81691770
Maid Agency: 5 Star Maids (Best Employment)
(License No.: 13C6689)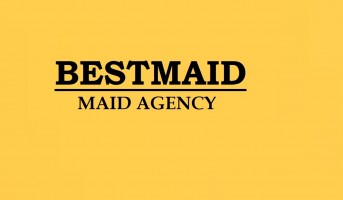 Address:
BLOCK 465,
NORTH BRIDGE ROAD #02-5065,
Singapore 191465
Tel:
81691770
Email:

[email protected]




Contact Person:
Selva
Handphone:
81691770
Website:
http://www.5starmaids.com.sg
Office Hour:
MONDAY TO FRIDAY - 10.00 TO 8.00 PM
SATURDAY, SUNDAY AND PUBLIC HOLIDAY
- 10.00 TO 5.00 PM

Last updated on 03-12-2023.
Maid Agency:
5 Star Maids (Best Employment)
Contact Person:
Selva
Phone:
81691770
Contact Maid Agency Regarding lalchhuanmawii