| | |
| --- | --- |
| Maid Name: | HLA HLA PHYO |
| Nationality: | Myanmar maid |
| Experience: | Ex-Singapore maid |
| Language: | English: (Fair) |
| Place Of Birth: | |
| Height: | |
| Weight: | |
| Religion: | |
| Marital Status: | |
| Number of Children: | |
| Siblings | |
| Expected Salary | |
| Education: | |
| Off-days: | |
| Language: | |
| From | To | Country | Employer | Main Duties | Remark |
| --- | --- | --- | --- | --- | --- |
| 2016 | 2018 | Singapore | Chinese family | Housework, Childcare, Infant Care & Cooking | Completed Contract |
| 2019 | 2020 | Singapore | Indian Family | Housework, Childcare & Cooking | Lack of rest - Hired Directly |
| Areas of Work | Willingness | Experience | Evaluation | Comments |
| --- | --- | --- | --- | --- |
| Care of infants/children | | | | |
| Care of elderly | | | | |
| Care of disabled | | | | |
| General housework | | | | |
| Cooking | | | | |
Hla Hla Phyo is matured and Buddhist helper from Pathein Myanmar.
She has 2 Children aged 3 & 2 years old both girls. She took care of her Children from birth by herself. She can communicate in English and able to follow instructions ad to do all house work, Childcare, Infant Care and Cooking.
Her Work Experience in SG as below:
Employer 1 - (Feb 2016 - Jan 2018) - 2 Years with Chinese family of Sir, Mam, 2 years old Child and 3 months old baby living in HDB 4 room flat with a dog.
Duties; All housework, Childcare & Infant care as in shower, play, change diapers, feeding, ensure their rest time, Cooking and walk the dog.
Reason for leaving - Completed Contract.
Employer 2 - (Feb 2019 - Jan 2020) - 1 Year with Indian family of Sir, Mam and 6 years old living in HDB 4 room flat.
(Directly hired without Agency)
Duties; All housework, Childcare before and after School, drop and fetch from School and Cooking.
Reason for leaving - Lack of rest, very late dinner, get up early for school - No agency to seek for help to request transfer as she came under direct hiring - Request to go back.
She can Cook Chinese dishes like Steam fish, fried rice, fried vegetables, fried Beehoon, Soups, Porridges, Indian dishes like Chicken Curry, Fish Curry, Fried Chicken/Fish..Willing to learn.
She can be interviewed Via Video Calls and able to arrive immediately.
screened and profiled by selva @ 81691770
Maid Agency: 5 Star Maids (Best Employment)
(License No.: 13C6689)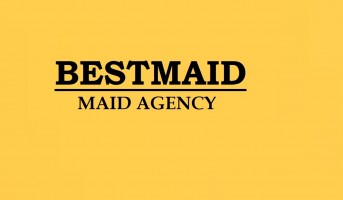 Address:
BLOCK 465,
NORTH BRIDGE ROAD #02-5065,
Singapore 191465
Tel:
81691770
Email:

[email protected]




Contact Person:
Selva
Handphone:
81691770
Website:
http://www.5starmaids.com.sg
Office Hour:
MONDAY TO FRIDAY - 10.00 TO 8.00 PM
SATURDAY, SUNDAY AND PUBLIC HOLIDAY
- 10.00 TO 5.00 PM

Last updated on 28-11-2023.
Maid Agency:
5 Star Maids (Best Employment)
Contact Person:
Selva
Phone:
81691770
Contact Maid Agency Regarding HLA HLA PHYO