| | |
| --- | --- |
| Maid Name: | Gan_Thamar_Kannama |
| Nationality: | Myanmar maid |
| Experience: | New maid |
| Language: | Tamil: (Good) |
| Place Of Birth: | |
| Height: | |
| Weight: | |
| Religion: | |
| Marital Status: | |
| Number of Children: | |
| Siblings | |
| Expected Salary | |
| Education: | |
| Off-days: | |
| Language: | |
| Areas of Work | Willingness | Experience | Evaluation | Comments |
| --- | --- | --- | --- | --- |
| Care of infants/children | | | | |
| Care of elderly | | | | |
| Care of disabled | | | | |
| General housework | | | | |
| Cooking | | | | |
| Language Skill: Burmese and tamil. | | | | |
| Other Skill: simple sewing, gardening | | | | |
Gan_Thamar_Kannama is a 41 year old new Tamil Myanmar helper. She is married with 2 boys aged 12 and 8. She is now ready to come to singapore to help herself and build up her family's financial position.
Currently kanama is working as a housekeeper plus cook in a 2 storey landed house in myanmar. This is her full time job. She wants to use her experience as a housekeeper in myanmar for better opportunities in singapore.
Kannama is not fussy about job scopes and willing to work with children / adults / elderly and maange housekeeping together with cooking and wardrobe maintenance.
Kannama is ready to handle housekeeping duties, cooking and laundry maintenance. She might need some training to understand employers routine and expected standard.
Kannama can cook basic tamil dishes very well, both veg and non veg. She will need to be trained to modify to suit our local taste and style.
Potential employers can look forward to a easily trainable / mamangable helper in Kannama. She too is eager and looking forward to start work in singapore to help her family.
Interviewed and profiled by selva at 81691770.
Maid Agency: 5 Star Maids (Best Employment)
(License No.: 13C6689)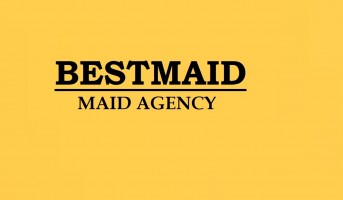 Address:
BLOCK 465,
NORTH BRIDGE ROAD #02-5065,
Singapore 191465
Tel:
81691770
Email:

[email protected]




Contact Person:
Selva
Handphone:
81691770
Website:
http://www.5starmaids.com.sg
Office Hour:
MONDAY TO FRIDAY - 10.00 TO 8.00 PM
SATURDAY, SUNDAY AND PUBLIC HOLIDAY
- 10.00 TO 5.00 PM

Last updated on 21-11-2023.
Maid Agency:
5 Star Maids (Best Employment)
Contact Person:
Selva
Phone:
81691770
Contact Maid Agency Regarding Gan_Thamar_Kannama