Maid Name:

Dhivya_Velu
Nationality:

Indian maid
Experience:
New maid
Language:

English: (Fair)
Tamil: (Good)
Place Of Birth:


Height:

Weight:

Religion:

Marital Status:

Number of Children:

Siblings

Expected Salary

Education:

Off-days:

Language:

| Areas of Work | Willingness | Experience | Evaluation | Comments |
| --- | --- | --- | --- | --- |
| Care of infants/children | | | | |
| Care of elderly | | | | |
| Care of disabled | | | | |
| General housework | | | | |
| Cooking | | | | |
| Language Skill: Tamil / basic english | | | | |
| Other Skill: simple sewing, gardening | | | | |
Dhivya_Velu is a 29 year old new helper. She is married with 1 child aged 5, boy. Her relatives help to care for them. She is coming to singapore to help her family build a house and to further educate the children.
Dhivya is also able to handle housekeeping duties and laundry maintenance. She might need some training to understand employers routine and expected standard.
Dhivya is also a very good cook. She can cook all traditional meals including breakfast and dinner items with chutneys and thovayals. Also for lunchtime gravies and curries with vegetable sides. Both veg and non veg.
During the screening process Dhivya seemed like a matured and a fast learner and one who will be easy to train. She is also clear that she wants to come to singapore and work and make something of herself and her children. She will be able to understand instructions well and follow routines, provided she is given the space and time to adapt to the new environment.
Potential employers can look forward to a matured, and easily trainable helper in Dhivya .. She too is eager and looking forward to start work in singapore to help her family.
Multi talented, versatile profile with some nursing background, plenty cooking and simple sewing.
interviewed and profiled by selva at 81691770.
Maid Agency: 5 Star Maids (Best Employment)
(License No.: 13C6689)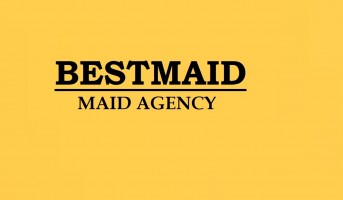 Address:
BLOCK 465,
NORTH BRIDGE ROAD #02-5065,
Singapore 191465
Tel:
81691770
Email:

[email protected]




Contact Person:
Selva
Handphone:
81691770
Website:
http://www.5starmaids.com.sg
Office Hour:
MONDAY TO FRIDAY - 10.00 TO 8.00 PM
SATURDAY, SUNDAY AND PUBLIC HOLIDAY
- 10.00 TO 5.00 PM

Last updated on 24-11-2023.
Maid Agency:
5 Star Maids (Best Employment)
Contact Person:
Selva
Phone:
81691770
Contact Maid Agency Regarding Dhivya_Velu