Maid Name:

Krishnakumari_Sellappa
Nationality:

Indian maid
Experience:
New maid
Language:

English: (Fair)
Tamil: (Good)
Place Of Birth:


Height:

Weight:

Religion:

Marital Status:

Number of Children:

Siblings

Expected Salary

Education:

Off-days:

Language:

| Areas of Work | Willingness | Experience | Evaluation | Comments |
| --- | --- | --- | --- | --- |
| Care of infants/children | | | | |
| Care of elderly | | | | |
| Care of disabled | | | | |
| General housework | | | | |
| Cooking | | | | |
| Language Skill: Tamil , English | | | | |
| Other Skill: simple sewing, gardening | | | | |
Take note! This helper came once to singapore and had to go back with 2 weeks as the employer who hired had some personal issues and could not continue with her employment. This agency handled her case and we are aware of the situation. As of now we consider her as a new helper and will be treated as such.
Krishnakumari is a 23 year old new helper ready to come to Singapore and work as housemaid and to support her family's financial position. She is single and has no plans to marry over the next 3 to 5 years.
Krishnakumari is prepared to work with families with infants / children or elderly. She happily and confidentially agreed to infant care and elder care. She is not fussy about job scope or off days. She has emphasized that she likes to keep her own house clean and herself neat and hygiene.
She has basic understanding of cooking both vegetarian and non vegetarian dishes. Although she does not cook regularly in her home .. she is prepared to learn and work with recipes online.
During the interview... Krishnakumari came across as a confident and determined person with the purposeful mind. Being educated at the tertiary level, Krishnakumari can be counted upon to be a fast learner and one who can follow routines well. She wants to prove that she can be a valuable asset to the potential employer. .. she will independently take care of Housekeeping and allow the employer to spend time with their families without the hassle of food or home maintenance!
Potential employers are welcomed to interview her and clarify all of the above.
Interviewed and profiled by selva@ 81691770.
Maid Agency: 5 Star Maids (Best Employment)
(License No.: 13C6689)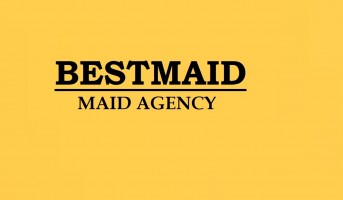 Address:
BLOCK 465,
NORTH BRIDGE ROAD #02-5065,
Singapore 191465
Tel:
81691770
Email:

[email protected]




Contact Person:
Selva
Handphone:
81691770
Website:
http://www.5starmaids.com.sg
Office Hour:
MONDAY TO FRIDAY - 10.00 TO 8.00 PM
SATURDAY, SUNDAY AND PUBLIC HOLIDAY
- 10.00 TO 5.00 PM

Last updated on 29-11-2023.
Maid Agency:
5 Star Maids (Best Employment)
Contact Person:
Selva
Phone:
81691770
Contact Maid Agency Regarding Krishnakumari_Sellappa