Maid Name:

Elakkiya_Radhakrishnan
Nationality:

Indian maid
Experience:
Transfer maid
Indian Transfer maid
Language:

English: (Fair)
Tamil: (Good)
Place Of Birth:


Height:

Weight:

Religion:

Marital Status:

Number of Children:

Siblings

Expected Salary

Education:

Off-days:

Language:

| Areas of Work | Willingness | Experience | Evaluation | Comments |
| --- | --- | --- | --- | --- |
| Care of infants/children | | | | |
| Care of elderly | | | | |
| Care of disabled | | | | |
| General housework | | | | |
| Cooking | | | | |
| Language Skill: Tamil | | | | |
| Other Skill: Simple sewing, gardening | | | | |
Elakkiya_Radhakrishnan is a 31 year old new helper. She is married with 2 children aged 10 and 11. Her relatives help to care for them. She is coming to singapore to help her family build a house and to further educate the childen.
Elakkiya is currently in singapore on transfer. She has been her for 2 weeks now and worked for her current employer. This was a big, 3 storey landed property with 2 maids working together. There were a total of 7 family members. The current employer then decided that they needed a more experinced person and thus allowed elakkia to transfer.
Elakkia is a certified junior nurse and has direct experience in handling patients of all ages in the hospitals. She has some experince with showering, diaper changing and feeding of sick patients. She is also able to handle housekeeping duties and laundry maintenance. She might need some training to understand employers routine and expected standard.
As a educated person who has completed 12 years of education and speaks and understand basic English, Elakkia seems like a matured and easy to train helper .. she will be able to understand instructions well and follow routines, provided she is given the space and time to adapt to the new environment.
Elakkia is also a very good cook and often cooks for others in her village. She can cook all traditional meals including breakfast and dinner items with chutneys and thovayals. Also for lunchtime gravies and curries with vegetable sides.
Potential employers can look forward to a matured, slightly educated and easily trainable helper in Elakkia .. She too is eager and looking forward to start work in singapore to help her family.
interviewed and profiled by selva at 81691770.
Maid Agency: 5 Star Maids (Best Employment)
(License No.: 13C6689)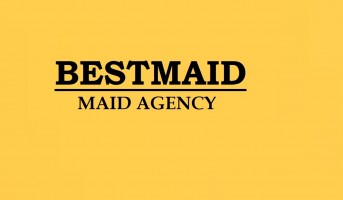 Address:
BLOCK 465,
NORTH BRIDGE ROAD #02-5065,
Singapore 191465
Tel:
81691770
Email:

[email protected]




Contact Person:
Selva
Handphone:
81691770
Website:
http://www.5starmaids.com.sg
Office Hour:
MONDAY TO FRIDAY - 10.00 TO 8.00 PM
SATURDAY, SUNDAY AND PUBLIC HOLIDAY
- 10.00 TO 5.00 PM

Last updated on 29-11-2023.
Maid Agency:
5 Star Maids (Best Employment)
Contact Person:
Selva
Phone:
81691770
Contact Maid Agency Regarding Elakkiya_Radhakrishnan